Brendan Kelly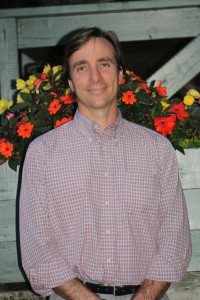 Brendan practices acupuncture and western and Chinese herbal medicine at the clinic he co-founded, Jade Mountain Wellness, in Burlington, VT and has been practicing full-time for over 10 years. Brendan has a BA from Swarthmore College in Political Science and a master's degree in acupuncture from the Academy for Five Element Acupuncture (AFEA). He speaks on a wide variety of topics in a wide variety of settings, including on climate change, other environmental and social issues, Chinese medicine, acupuncture, herbal medicine and internal practices like Tai Chi and Qi Gong. He is an adjunct professor at Johnson State College and on the faculty at AFEA and has a been a guest lecturer at colleges and universities nationally, including Yale University, the University of Vermont, Goddard College and Montana State University.
Brendan is a long-time student and practitioner of Tai Chi Ch'uan, having studied with internationally recognized teacher and practitioner Wolfe Lowenthal weekly for 10 years. He was authorized to teach by Wolfe, who was a senior student of Cheng Man Ch'ing, the creator of the Yang style short form.
Brendan was also the founder and primary instructor of an outdoor based western herbal school, and teaches about harvesting and using wild plants for food and medicine and herbal medicine preparation. He continues to work integrating the potency of local, western medicinal plants with the depth of Chinese medicine. Before practicing Chinese medicine, Brendan was an environmental activist and organizer, and continues to be involved with environmental and social issues.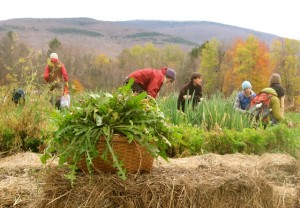 In September, 2015, North Atlantic Books published his first book The Yin and Yang of Climate Crisis: Healing Personal, Cultural and Ecological Imbalance with Chinese Medicine, which presents the underlying, root causes of our warming planet. It blends the external focus of environmentalism (e.g., western science, policy issues, regulations) with the internal focus of Chinese medicine (e.g., personal health, balancing Qi, diet). Climate change and its literal realities—melting ice caps, dying forests, floods like those recently in Vermont—can be understood as a symptom of deeper issues, both within us as individuals and within our country and culture. The book emphasizes adopting an eastern perspective to view the western science of climate change. In the treatment room, a practitioner of Chinese medicine looks for patterns and connections of different symptoms and diagnoses. Similarly, when we look at the vast amount of data on climate science through the lens of Chinese medicine, we can see a clear pattern of what is happening to the planet.