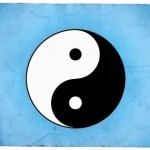 From several thousand years of continuous practice and development, Chinese medicine is a comprehensive medical tradition, able to treat all type of sickness—physical, mental and emotional. It also excels at preventing disease and promoting health.
An essential part of addressing the environmental issues that confront us, including the climate crisis, is to find balance within ourselves. Our internal imbalances and sicknesses are being reflected in the world around us, including the rapid destabilization of the climate. One essential way to help the world is to help ourselves.  The National Institutes of Health (NIH) and the World Health Organization (WHO) have issued numerous glowing endorsements on the effectiveness of acupuncture and Chinese medicine to treat a wide variety of conditions.
From my clinical experience Chinese medicine has the ability to treat and help with:
a wide variety of pain and trauma, both chronic and acute
a wide variety of psychological and emotional issues, including depression and anxiety
the side effects of chemotherapy and radiation,  as well as the underlying causes of cancer
auto immune issues
digestive issues
reproductive and pregnancy issues
sleep disturbances
developmental and attention issues in children
menopausal and perimenopausal issues
fatigue and exhaustion
a wide variety of skin conditions, including eczema, psoriasis, acne, and haleys-haleys
respiratory issues (chronic and acute) including asthma, emphysema, pneumonia, and bronchitis
high blood pressure
high cholesterol
a wide variety of degenerative diseases, including fibromyalgia, lupus, arthritis, and Epstein Barr
infectious diseases, including herpes, hepatitis, and HIV
pre-surgery preparation and post-surgery healing
colds and flues
overweight and underweight issues
Perhaps most importantly, acupuncture and herbal medicine can not only treat and help prevent the occurrence of symptoms, it can promote a deep sense of well-being in body, mind and spirit.
To learn more about Chinese medicine and to schedule an appointment at our clinic in Burlington, VT please go to our clinic website: http://www.jademtwellness.com/